....for my costume at least.

This
Halloween
I am going as Octomom.
After some well thought out planning and some creativity (from myself of course), I have decided to go as Nadya Suleman.
Slowly but surely I have been gathering the bits and pieces for my costume. It's been pretty easy and will probably be the cheapest costume I have ever put together.
Check!

Noah, Maliyah, Isaiah, Nariyah, Makai, Josiah, Jeremiah and Jonah?

Check!
Stupid black or dark striped shirt that I feel she wears all the time?
(I am sure I own something similar to this flattering garment)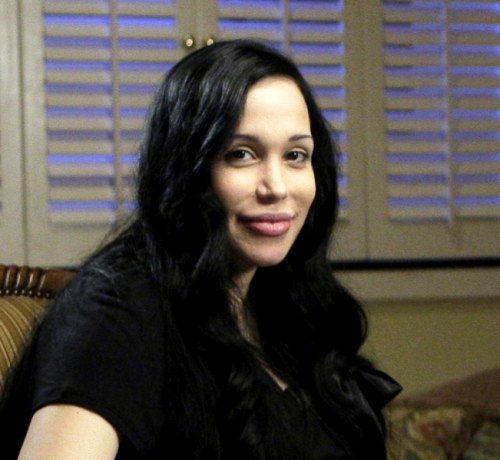 Big Angelina Jolie lips?
May or may not need to get them.
Still need to purchase them, but if I don't, I can definitely draw some fabulous big lips on myself.



And there you have it. My costume for Halloween 2009!!